June 21, 2008
What a beautiful day after some pretty scary weather this year.
Ken and Carol invited all classmates to join them for a cruise
and dinner aboard their 38 foot Hunter sailing vessel. Named for
the hunter of the skys: Orion, their sleek craft was a real treat
for those of us who joined them. Thanks Carol and Ken.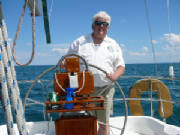 land lubber Harry at the helm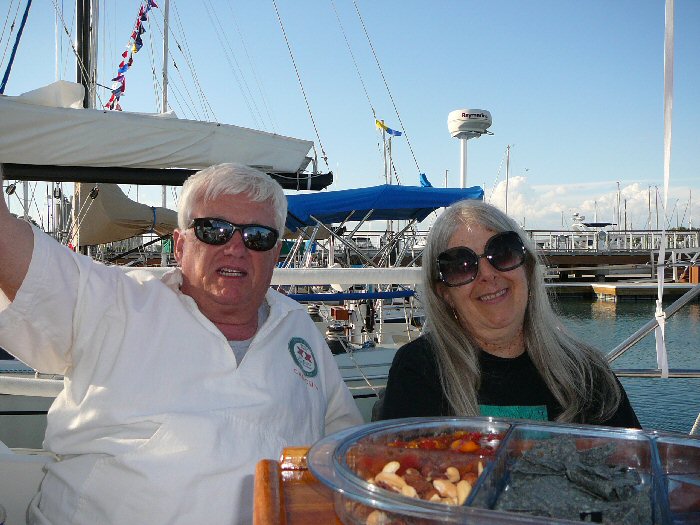 Harry n Lynn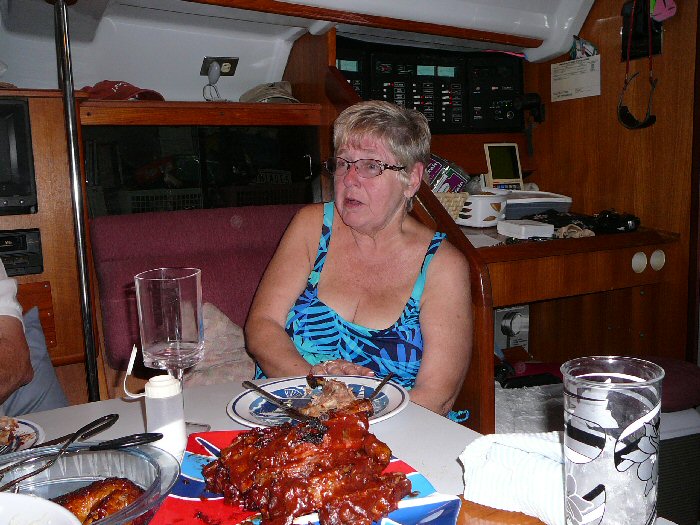 Carol sets out ribs n duck